Welcome.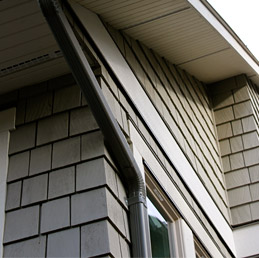 Chouinard Exterior Wall Systems Ltd. offers reliable and quality workmanship for your building through a complete array of exterior oriented construction services. The experience we have working on new construction and renovations in both the residential and commercial sectors in conjunction with building envelope firms make us confident we have the skills to get the job you need executed done right and on time.

We understand the importance of your investment and therefore take extreme care from start to finish in protecting it. Our team takes pride in doing things right. Not only do we care about your cladding being installed straight and looking nice, but most importantly, it has to be mounted to an exterior wall system that works. Paying attention to every little detail is simply in us!

Are you looking for a siding company you can depend on when you build or renovate? We can offer you a package deal that covers scaffolding, building envelope, rain screen system, siding, soffits and gutter installations. We will also look after the window & door installation to make sure it is compatible with the intended rain screen application. It is our pleasure to sit down with our clients in order to provide them with options and establish a plan of action. Give us a call at 250-507-2309.

Feel free to explore this webpage thoroughly. Should you have any questions you'd like answered right away, try our TEXT NOW feature and get an immediate response. You can also submit your info and a brief description of the work you're considering on tackling soon by clicking on the "Contact Us" botton.